Chocolate Making Workshops
My chocolate making workshops take place in my lovely little chocolate factory in Wargrave and are perfect for all occasions from family treats to hen parties, corporate days out, teenagers and adults birthdays and much more!
Upcoming weekend/Christmas Holiday availability (for weekdays pop me an email [email protected])
Saturday 9th December 10.30am or 1.30pm
Christmas themed workshops:
Monday 18th December 11am , 1pm or 3pm
Tuesday 19th December 1pm
Wednesday 20th December 11am or 1pm
Friday 22nd December 11am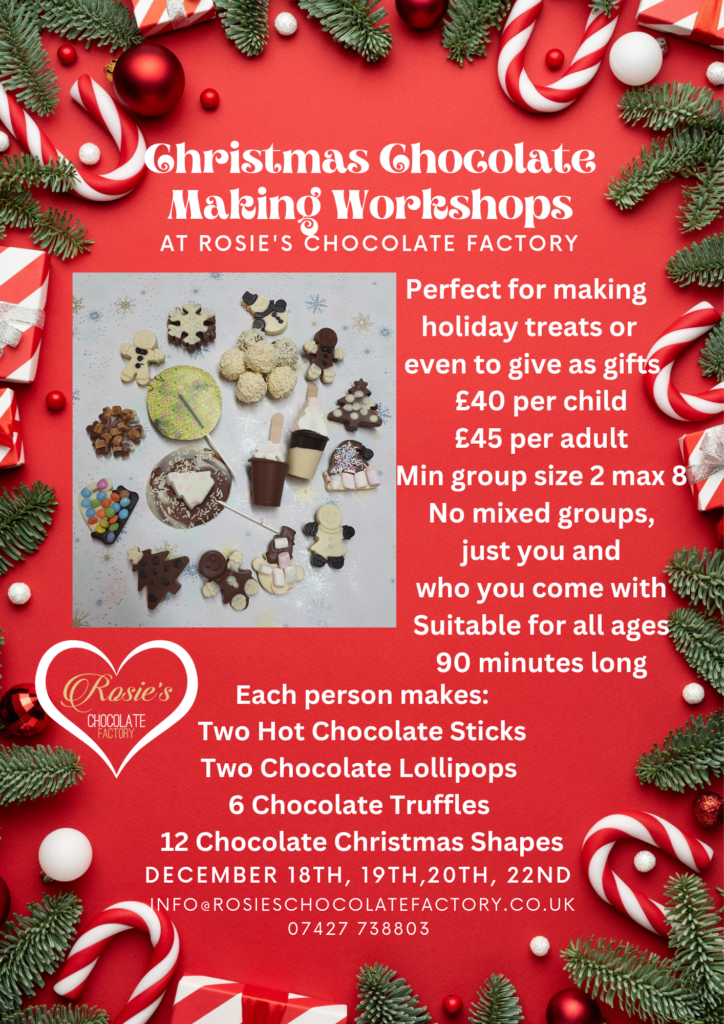 Email me at [email protected] to check any other dates or book 🙂 I rarely check Instagram so may not reply if you use this to contact me.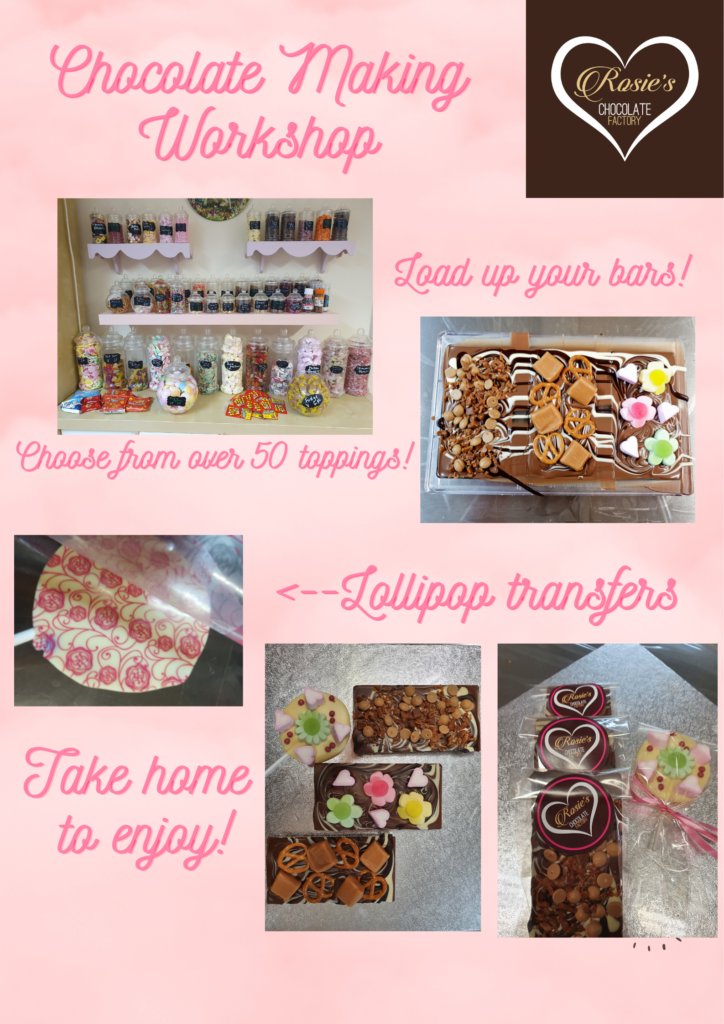 Chocolate Bar and Lollipop Making – Included in all of our workshops
The workshop lasts around an hour and during this time each person makes and eats loads of chocolate! We start the workshops each making three large bars of chocolate using tempered chocolate from my machines. You can choose from either milk, dark or white chocolate and swirl flavours together to make marble patterns. It's then up to you to decorate them with whatever you like from my amazing sweet wall full of over 50 different inclusions such as sweeties, popcorn, fudge and dried fruits. We place the chocolate bars in the fridge to set and then each person makes their own chocolate lollipop with a very special chocolate transfer pattern on. Whilst all our chocolate is in the fridge we do some chocolate tasting of the liquid chocolate and get our packaging ready. At the end of the workshop everything is packaged up and ready to take home.
Chocolate bar and lollipop making is £35pp and groups can be between 4 and 10 people. For groups of 2 or 3 I can still take bookings Monday-Friday but I need at least 4 to hold them on weekends as this is peak time. We don't mix groups.
I offer a discounted rate of £30pp for anyone under 16 years old.
Optional Add-ons
S'mores Making – Each person makes two delicious s'mores. Using milk, white or dark chocolate, biscuits including Oreo's, Biscoff, Rich Tea and Digestive's and marshmallows from mini to giant! This add on adds around an extra 15 minutes and costs £6pp.
Chocolate truffle making – Using a fresh cream vanilla ganache each person will fill, roll and decorate 8 delicious chocolate truffles. This add-on lasts around an extra 15-30 minutes depending on group size and costs and extra £10pp. Suitable for ages 8+
Chocolate Strawberry Dipping – (Summer months only) Each person dips, pipes and decorates freshly picked strawberries. This add-on lasts around an extra 15 minutes and costs £7.50pp.
Hot Chocolate Stick making – Each person makes two hot chocolate sticks topped with anything you want from the huge selection of treats we have available. Think caramel buttons, sprinkles, marshmallows, honeycomb, there are so many to choose from! This adds around an extra 10 minutes to the workshop and costs £5pp.
Chocolate shoe decorating – Each shoe is handcrafted in advance of your visit using the chocolate of your choice (milk, dark or white). They are ready for you to get creative with using chocolate to pipe, glitter, sprinkles and anything else you may wish to stick on to them from the choice of 30 inclusions. This adds on an extra 20 – 30 minutes to the length of the party and costs an extra £15pp.
Please note add-ons can only be added on to a chocolate workshop and cannot be purchased alone.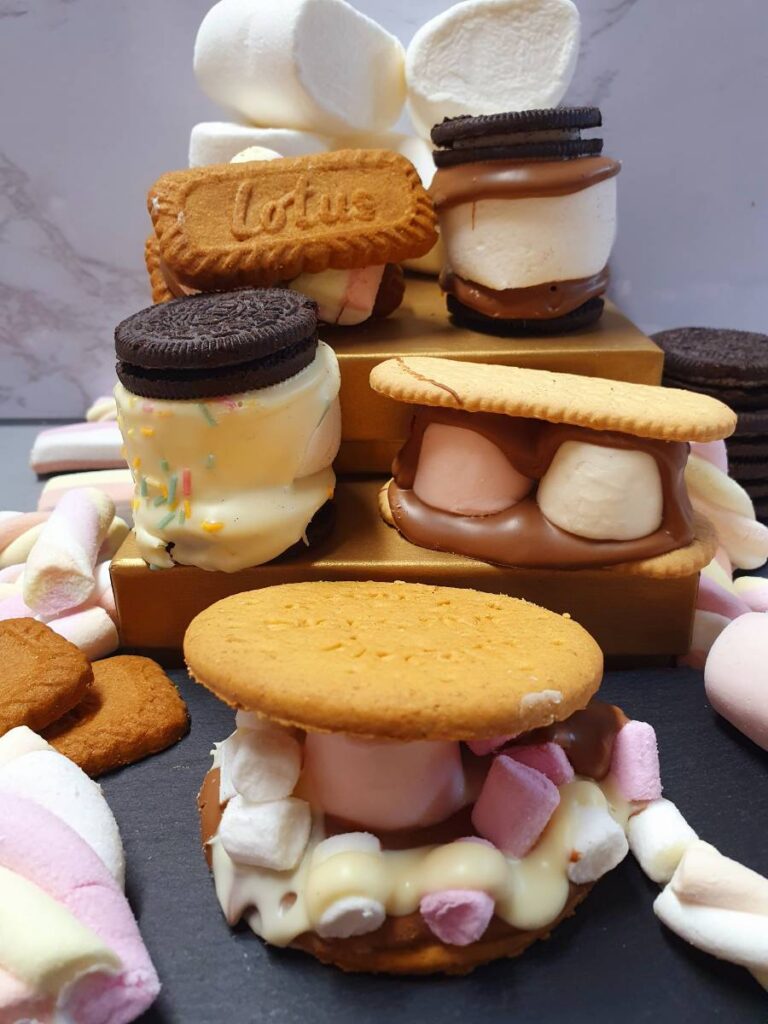 S'mores making add on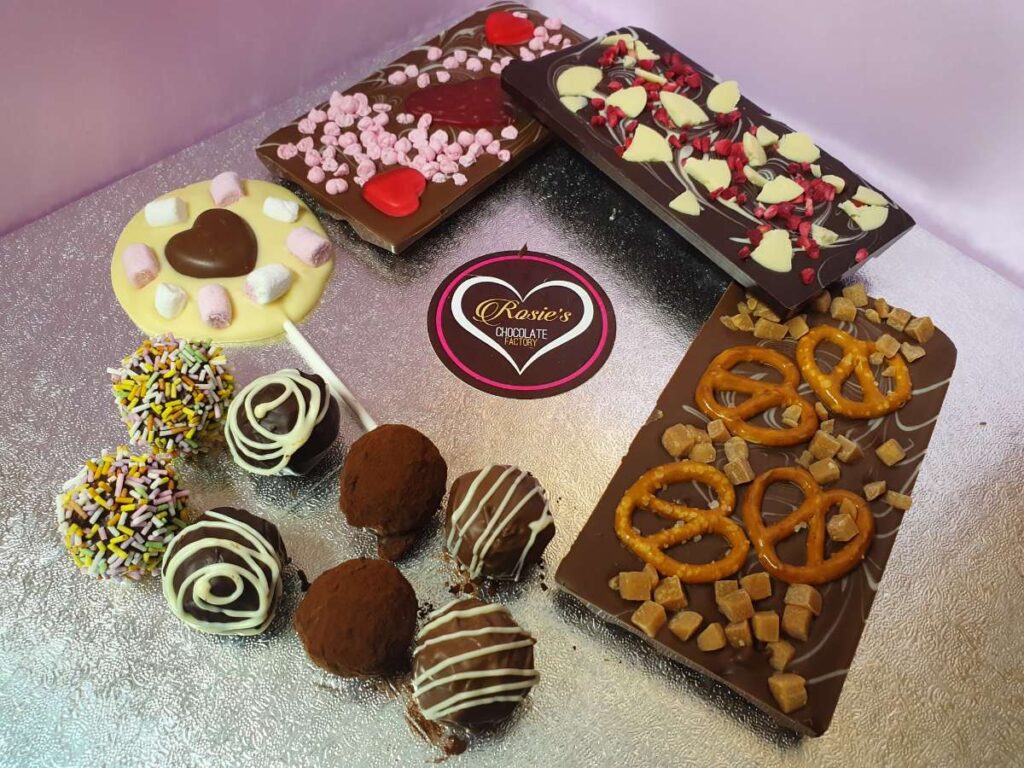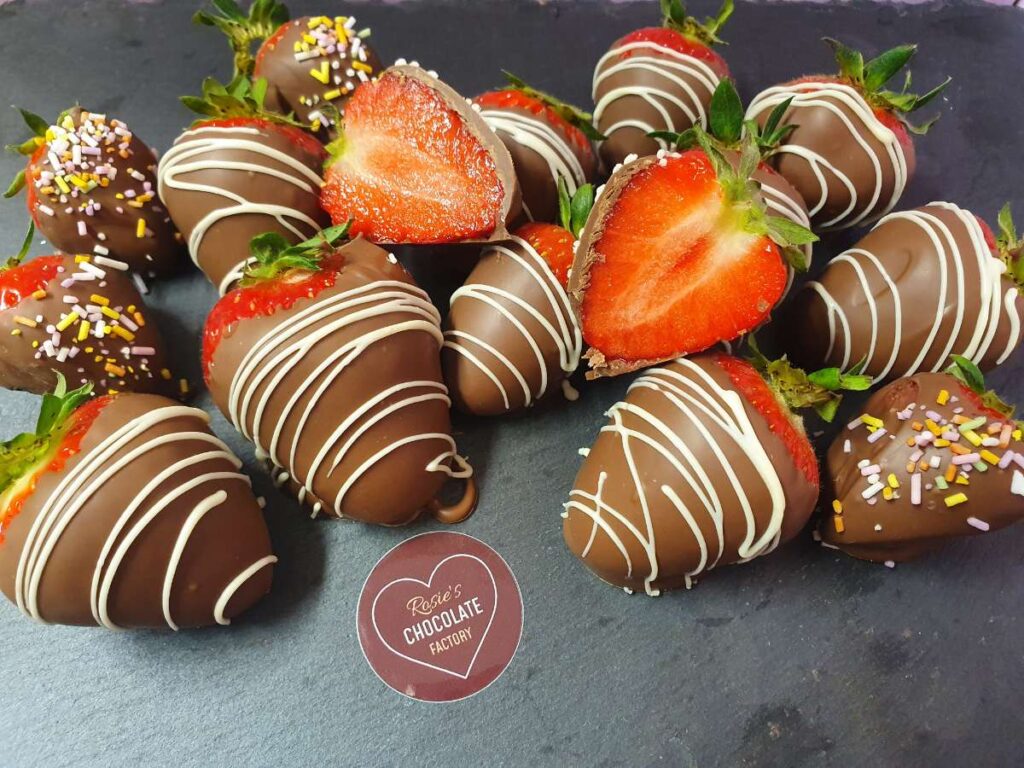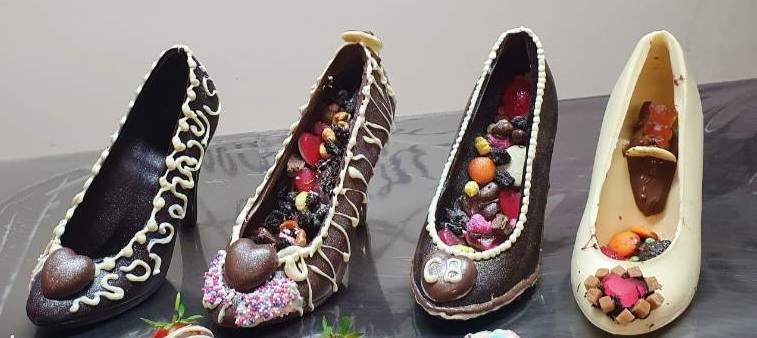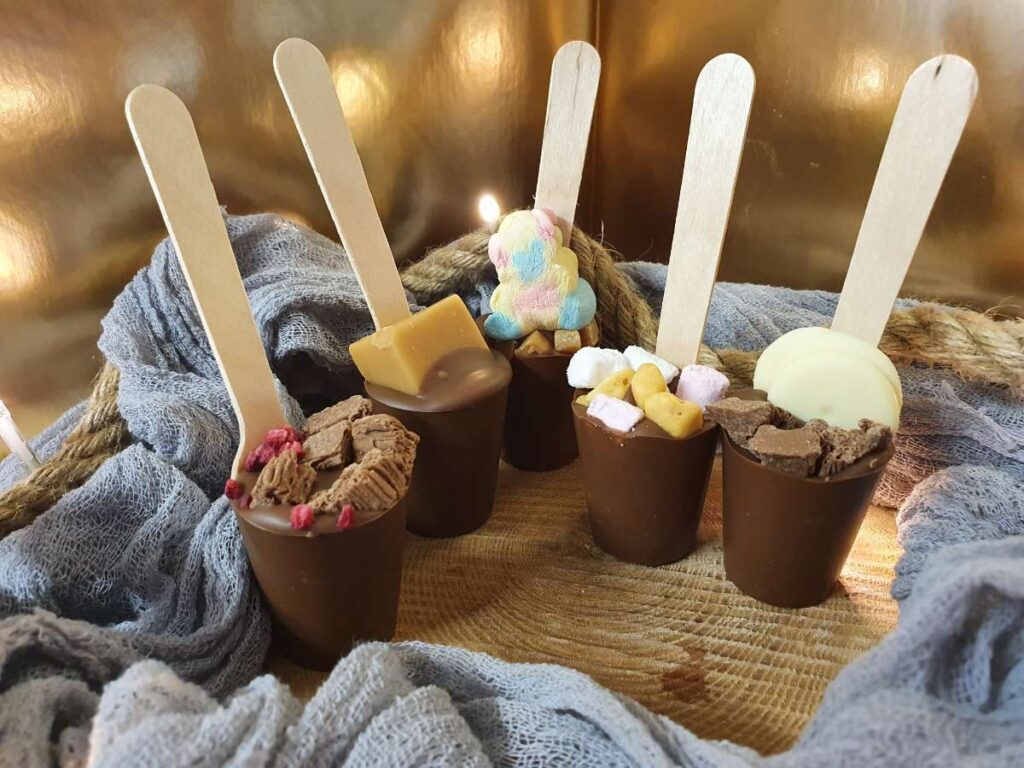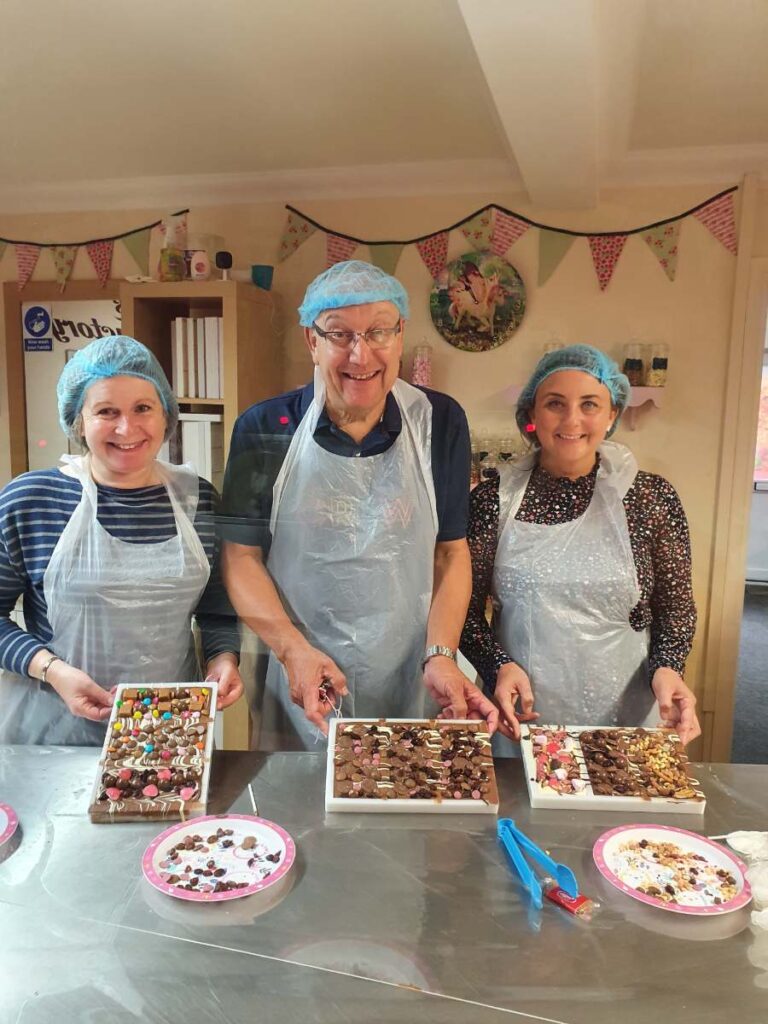 For any more information or to check availability get in touch!